Mr Top Group is a proudly licensed Invisi-Gard dealer. We have helped many client with their needs in Great Sydney and Sydney Metro area. We measure, design and provide you the best solutions to your needs for your home. All Invisi-Gard security doors/ windows are made to ordered and manufactured in-house in our Auburn Factory, complying with top standard. It means we provide you guarantee the fast turnaround time and best quality. Various color selections to match your look of your house and different meshes to suit your needs and budget.
Window Security Screens are becoming more of a requirement for the security conscious homeowner.
New homes and renovations of today often incorporate large windows and features in the overall design of the home. To cover these windows in conventional security grilles would seriously detract from the visual appeal of the home and as a result of this, security is often not an option.
Fixed Mesh Window Screens
Invisi-Gard Fixed Window Security Screens combine the proven strength and security of 316 Marine Grade Stainless Steel Mesh with extruded aluminium perimeter framing to create a security window screen that looks great whilst providing excellent security.
Incorporating the unique patented EGP Retention System, Invisi-Gard Fixed Windows Security Screens can be custom manufactured to fit many brands and styles of window and can be ordered with or without midrails.
316 Marine Grade Stainless Steel Mesh is used in all Invisi-Gard Stainless Steel Security Products and it is because of this Marine Grade Stainless Steel that Invisi-Gard out performs all other stainless steel security products when it comes to corrosion resistance.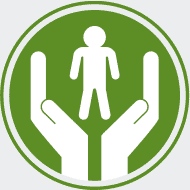 Invisi-Gard Window Screens also provide the added benefit of a fall prevention screen which enables windows to be open more than 125mm enhancing air flow and natural ventilation. Invisi-Gard fall prevention screens are tested and complies with the National Construction Code for the Protection of Openable Windows.
Security + Fall Prevention = Invisi-Gard!
Screening Louvres
Louvre Windows are fast becoming a popular choice for Australian homeowners as they allow you to control the amount of light and airflow into your home. And let's be honest — they look amazing and add a modern, contemporary design to your home.
For those homeowners looking for maximum peace of mind and security for their home, adding Invisi-Gard security screens to your louvre window is the perfect choice.
Invisi-Gard security screens provide protection against insects and unwanted intruders, without compromising on the look and value of your home.
ARRANGE YOUR FREE CONSULTATION TODAY